Organizers
Bangladesh

Atomic Energy Commission




Bangladesh Academy of Sciences
BUET
Publisher
Journal Special Issues


Sponsors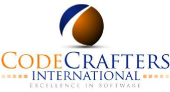 Supported by
IEICE Technical Committee on Theoretical Foundations of Computing (COMP)

Special Interest Group for ALgorithms (SIGAL) of the Information Processing Society of Japan (IPSJ)
News
11, Nov 2014
Notification has been sent. List of accepted papers has been published. Acceptance rate ~30% for full papers (~34% including the short papers).
26, Sep 2014
Paper submission is now closed. We have a total of 88 submissions.
16, Sep 2014
Paper submission deadline is extended. Extended deadline: 25 (Thu.) September, 2014 (23:59:59 GMT/UTC)

16, May 2014
WALCOM 2015 is supported by Special Interest Group for ALgorithms (SIGAL) of the Information Processing Society of Japan (IPSJ)
17, Mar 2014
Journal of Graph Algorithms and Applications and Journal of Discrete Algorithms will publish special issues dedicated to WALCOM 2015
08, Mar 2014
WALCOM 2015 is supported by IEICE Technical Committee on Theoretical Foundations of Computing (COMP)
08, Mar 2014
WALCOM 2015 proceedings will be published in LNCS
20, Feb 2014
WALCOM 2015 CFP is published
20, Feb 2014
WALCOM 2015 Website is up and running
Online Submission
Authors are invited to submit papers (extended abstracts) describing original research of theoretical or practical significance to algorithms and computation. Papers should not exceed 12 pages in LNCS style. Papers significantly shorter than 12 pages are also welcome. If the authors feel that more details are essential to substantiate the main claim of the paper, they may include a clearly marked appendix that will be read at the discretion of the Program Committee. Only electronic submission will be allowed through through EasyChair. Submitted papers must describe work not previously published. They must not be submitted simultaneously to another conference with refereed proceedings or to a journal.
(Submission Server is now closed)
WALCOM '15 Organizing Committee