Organizers
Bangladesh

Atomic Energy Commission




Bangladesh Academy of Sciences
BUET
Publisher
Journal Special Issues


Sponsors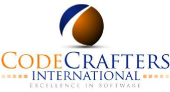 Supported by
IEICE Technical Committee on Theoretical Foundations of Computing (COMP)

Special Interest Group for ALgorithms (SIGAL) of the Information Processing Society of Japan (IPSJ)
News
11, Nov 2014
Notification has been sent. List of accepted papers has been published. Acceptance rate ~30% for full papers (~34% including the short papers).
26, Sep 2014
Paper submission is now closed. We have a total of 88 submissions.
16, Sep 2014
Paper submission deadline is extended. Extended deadline: 25 (Thu.) September, 2014 (23:59:59 GMT/UTC)

16, May 2014
WALCOM 2015 is supported by Special Interest Group for ALgorithms (SIGAL) of the Information Processing Society of Japan (IPSJ)
17, Mar 2014
Journal of Graph Algorithms and Applications and Journal of Discrete Algorithms will publish special issues dedicated to WALCOM 2015
08, Mar 2014
WALCOM 2015 is supported by IEICE Technical Committee on Theoretical Foundations of Computing (COMP)
08, Mar 2014
WALCOM 2015 proceedings will be published in LNCS
20, Feb 2014
WALCOM 2015 CFP is published
20, Feb 2014
WALCOM 2015 Website is up and running
Author Instructions:
Camera-Ready Submission. Deadline:

28 (Fri.) November, 2014




To submit your camera-ready version, click

here

to login with the same easy chair account that you used for the submission. After login, click "Proceedings" on the top of the page to reach the upload page. Accepted papers will be published by Springer-Verlag in Lecture Notes in Computer Science (LNCS) series. Please follow strictly the author instructions for LNCS of Springer-Verlag, and submit the following two files via EasyChair system:
a zipped file containing all your LaTeX files which are necessary for compilation of your paper at our side, such as all eps, bib, bst, sty, and all other source files, as well as the DVI file; and

PDF file of the camera-ready version.

The camera-ready version of full papers must not be exceeding twelve (12) pages and the camera-ready version of short papers must not be exceeding six (6) pages. The LNCS publisher has recently introduced an extra control loop: once data processing is finished, the publisher will contact all corresponding authors and ask them to check their papers. At that time, authors' quick interaction with Springer-Verlag would be greatly appreciated.
Copyright Form. Deadline:

28 (Fri.) November, 2014




The signed and completed

copyright form

is required for each accepted paper. It is sufficient to sign the form by one of the authors. Please scan the filled out form and upload in Easychair with the cameraready version.
Author Registration. Deadline:

05 (Fri.) December, 2014




For each accepted paper, at least one author must register

by 05 (Fri) December 2014.
WALCOM '15 Organizing Committee