Organizers
Bangladesh

Atomic Energy Commission




Bangladesh Academy of Sciences
BUET
Publisher
Journal Special Issues


Sponsors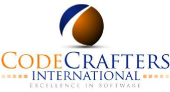 Supported by
IEICE Technical Committee on Theoretical Foundations of Computing (COMP)

Special Interest Group for ALgorithms (SIGAL) of the Information Processing Society of Japan (IPSJ)
News
11, Nov 2014
Notification has been sent. List of accepted papers has been published. Acceptance rate ~30% for full papers (~34% including the short papers).
26, Sep 2014
Paper submission is now closed. We have a total of 88 submissions.
16, Sep 2014
Paper submission deadline is extended. Extended deadline: 25 (Thu.) September, 2014 (23:59:59 GMT/UTC)

16, May 2014
WALCOM 2015 is supported by Special Interest Group for ALgorithms (SIGAL) of the Information Processing Society of Japan (IPSJ)
17, Mar 2014
Journal of Graph Algorithms and Applications and Journal of Discrete Algorithms will publish special issues dedicated to WALCOM 2015
08, Mar 2014
WALCOM 2015 is supported by IEICE Technical Committee on Theoretical Foundations of Computing (COMP)
08, Mar 2014
WALCOM 2015 proceedings will be published in LNCS
20, Feb 2014
WALCOM 2015 CFP is published
20, Feb 2014
WALCOM 2015 Website is up and running
Registration
Each participant needs to register for WALCOM 2015 by filling out registration form online. The link for online registration is at the bottom of this page. Please read the following information before going for online registration.

| | | |
| --- | --- | --- |
| Category | Participants | Fees |
| A | Foreign Regular/student | USD 350 |
| B | Participants from SAARC countries (with proceedings) | BDT 4000 |
| C | Participants from SAARC countries (without proceedings) | BDT 2500 |
| D | Student from SAARC countries | BDT 1500 |
Each accepted paper has to be registered separately by at least one author in Category A or Category B for the inclusion of the paper in the proceedings of the workshop. Registrants of Category C and Category D will not get the workshop proceedings.

Both regular and student registrations include admission to all sessions of the workshop and all lunches and dinners. Registrants of all categories will get a brochure of the workshop.



If someone registers as a student, s/he must provide a reasonable certificate from his/her institution. It is advised to send a scanned copy of this certificate along with the registration form.

Registration deadline: For each accepted paper, at least one author must register in Category A or in Category B by December 5, 2014.

Author Registration
(See

Author Instructions

)

December 5, 2014

Registration with proceedings (Category A and Category B)

December

15, 2014

Registration without proceedings (Category C and Category D)

January 20, 2015
Foreign participants from outside Bangladesh: Please pay the fees by wire transfer, and upload the scanned copy of the wire transfer receipt during online registration. Note that only wire transfer is acceptable. The full amount of the registration fee of your chosen category must be deposited to WALCOM 2015 account (i.e., any applicable bank charges must be borne by the sender). Bank information for wire transfer is as follows:

Bank Name: Uttara Bank Limited
Branch Name: EPZ Branch
Branch address: Ashulia, Savar, Dhaka
Country: Bangladesh
Account Name (Name of the Beneficiary): WALCOM 2015
Account Number: 122211994
Address of the Beneficiary: Atomic Energy Research Establishment, Ganakbari, Savar
SWIFT Code: UTBLBDDH460
Reference No./String (if applicable): < Name in full of the Registrant> + < Paper ID (if applicable)>
Local participants (regular/student) may pay registration fees in cash to:
Dr. Sadia Sharmin, Lecturer, Department of CSE, BUET
Office: Room No: 312, 3nd Floor, ECE Building, West Polashi, Dhaka, Bangladesh
Phone: + 880 2 9665650 Mobile: + 880 1817108555
Email:

sadiasharmin@cse.buet.ac.bd

or

aumi_buet@yahoo.com

.
Local participants may also pay registration fees by bank transfer.
Local (Bangladeshi) Students: Only a limited number of local students will be allowed to register. Students having keen interest in algorithms and computation will be given preference. Registered local students must attend all technical sessions.
A scanned copy of your invitation letter will be made available in your registration page within a few days after your registration. If somebody needs a hard copy of the invitation letter by postal mail, please ask the organizer for it.
WALCOM '15 Organizing Committee