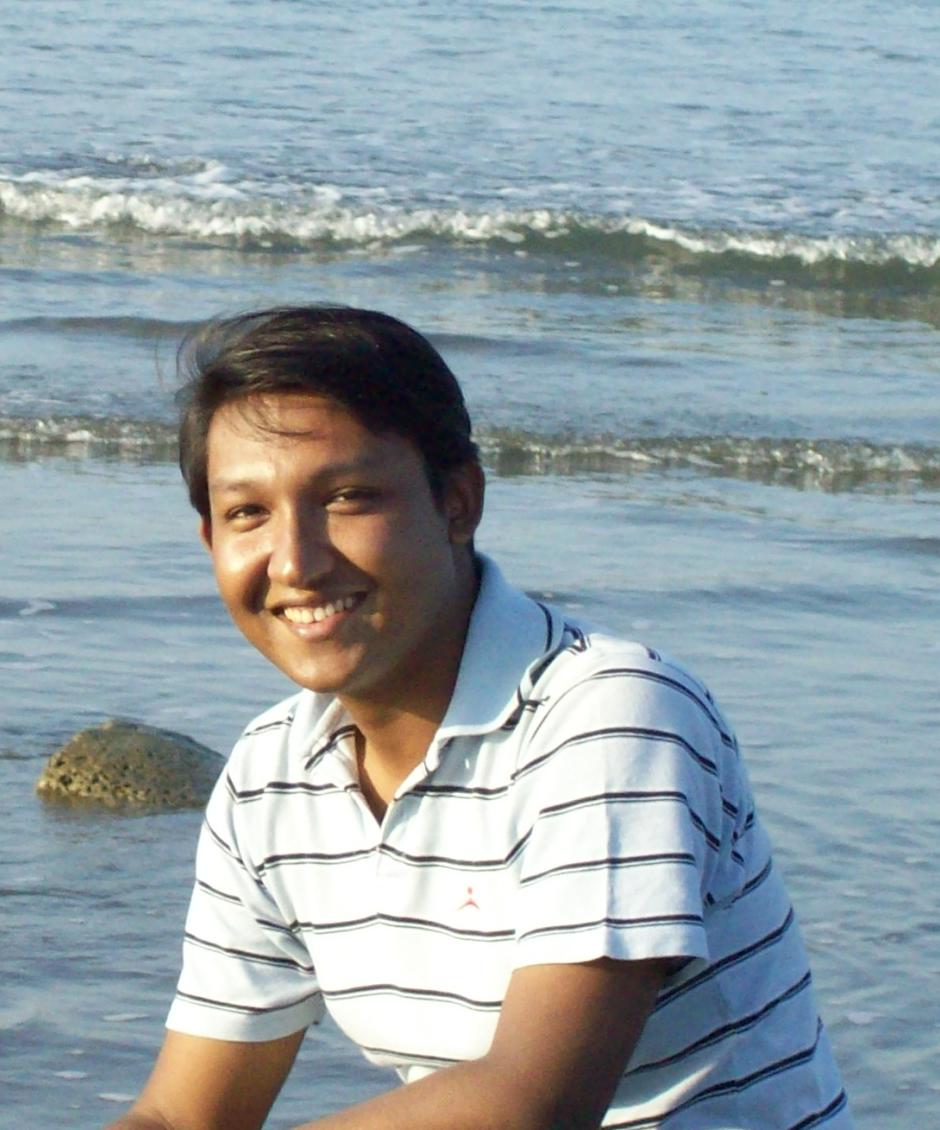 Contact:
Department of Computer Science and Engineering
Bangladesh University of Engineering and Technology
Dhaka 1000, Bangladesh
Email:
anupamdas@cse.buet.ac.bd, anupam009@gmail.com, anupdas007@yahoo.com
Telephone:
Office:
Cell: 017 16 328644
Residence:
Web page:
http://teacher.buet.ac.bd/anupamdas
Anupam Das (অনুপম দাস)

Assistant Professor
Research Area:

Artificial Intelligence and Machine Learning
Research Interest:

Network Security
Neural Networks
Evolutionary Computation
Adhoc Networks
Wireless Networks
Academic Background:

B.Sc. in Computer Science and Engineering, 2008
Bangladesh University of Engineering and Technology
H.S.C Notre Dame College, Dhaka
Selected Publications:
1. Anupam Das, Md. Shohrab Hossain, Saeed Muhammad Abdullah, and Rashed Ul Islam. Permutation Free Encoding Technique for Evolving Neural Networks. In Proceedings of the 5th international symposium on Neural Networks: Advances in Neural Networks (ISNN'08), pages 255-265, Beijing, China , 2008.
Journal Papers:
| | |
| --- | --- |
| 1. | Anupam Das, Mohammad Mahfuzul Islam, SecuredTrust: A dynamic trust computation model for secured communication in multiagent systems, IEEE Transaction on Dependable and Secured Computing (TDSC), 9, 261-274, 2012. |
Conference Papers:
| | |
| --- | --- |
| 1. | Anupam Das, Mohammad Mahfuzul Islam, Dynamic Trust Model for Reliable Transactions in Multi-agent Systems, Proceedings of the 13th International Conference on Advanced Communication Technology (ICACT 2011), 2011. |
| 2. | Anupam Das, Mohammad Mahfuzul Islam, A Novel Feedback Based Fast Adaptive Trust Model for P2P Networks, Proceedings of the 35th IEEE Local Computer Networks (LCN 2010), 568-575, 2010. |
| 3. | Anupam Das, S. M. Abdullah, Evolving Multilayer Neural Networks using Permutation free Encoding Technique, International Conference on Artificial Intelligence, 32-38, 2009. |
| 4. | Anupam Das, Md. Shohrab Hossain, S. M. Abdullah, R. Islam, Permutation Free Encoding Technique for Evolving Neural Networks, 5th international symposium on Neural Networks: Advances in Neural Networks, 255-265, 2008. |