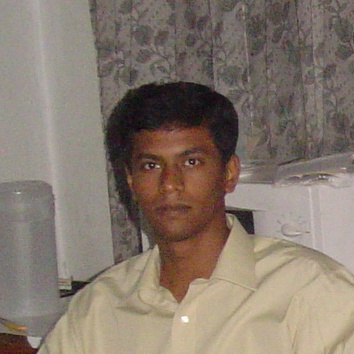 Contact:
Department of Computer Science and Engineering
Bangladesh University of Engineering and Technology
Dhaka 1000, Bangladesh
Email:
utpalkumar@cse.buet.ac.bd
Telephone:
Office: 880 2 9665650/7109
Cell: 880 17 15194532
Residence:
Utpal Kumar Paul (উতপল কুমার পাল)

Lecturer
Research Area:

Systems and Networking
Research Interest:

Graph Theory
Graph Drawing
Networks
Academic Background:

B.Sc. in Computer Science and Engineering, 2004
Bangladesh University of Engineering and Technology
Selected Publications:
Utpal Kumar Paul, Tanzima Hashem, and Md. Abul Kashem,
An Algorithm for c-Edge-Ranking of a Starlike Graph
. In Proceedings of the Eighth International Conference on Computer and Information Technology (ICCIT), Bangladesh, December, 2005.
Journal Papers:
Conference Papers: