Teaching and Learning Using HSC ICT Online System: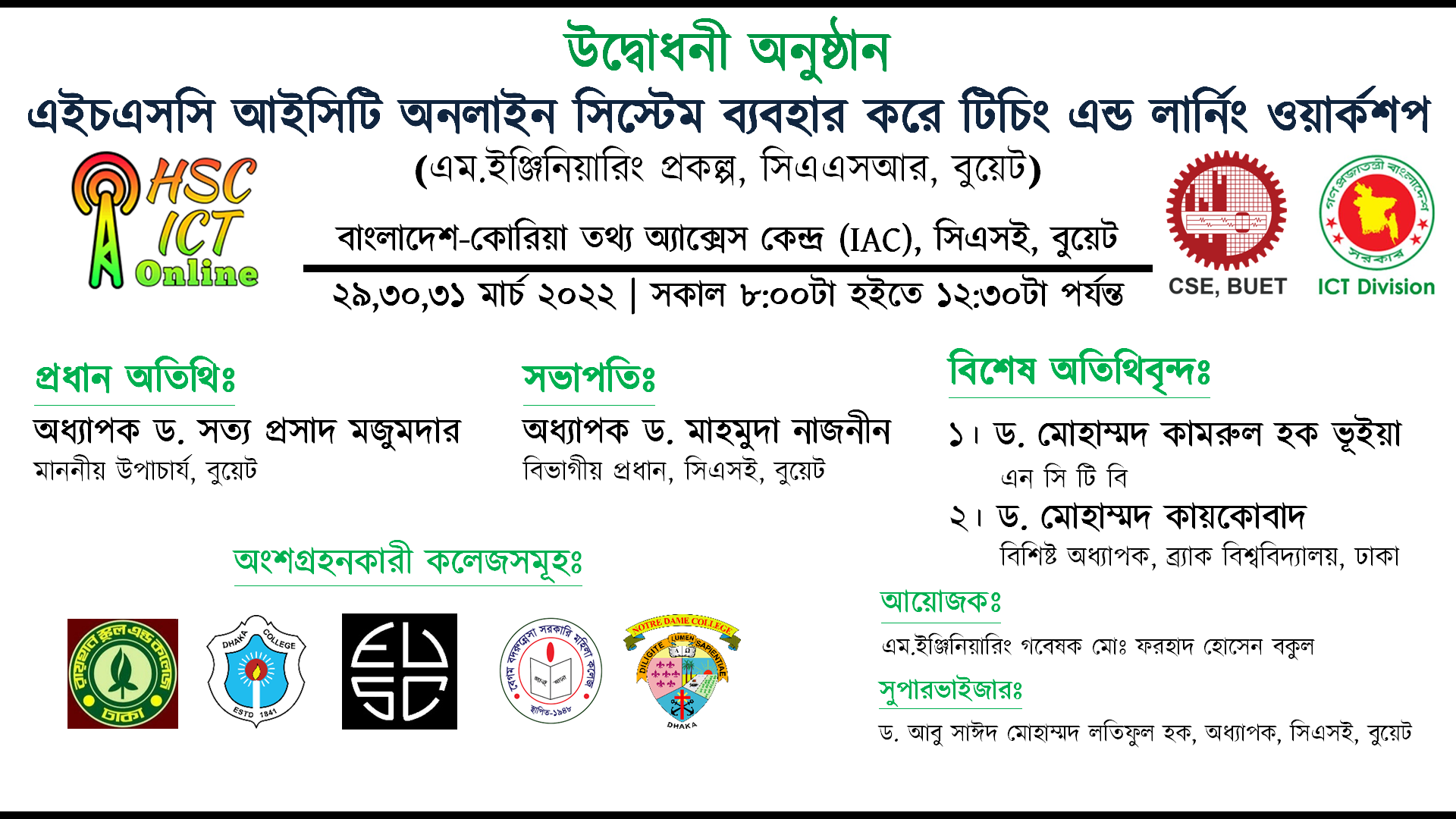 The wonderful 3 days' (29-31 March, 2022) workshop was held based on CSE postgraduate student's research outcome- HSC ICT Online System for adaptive learning. It was based on the revised Bloom's Taxonomy. Students from five renowned colleges including Dhaka College, Notre Dame College participated. The application will bring a notable change in ICT education and training of the country.
Teaching and Learning Workshop using HSC ICT Online System held on 29, 30, 31 March 2022 in the Department of CSE, BUET. This is the M. Engineering project of CASR, BUET. This workshop was cooperated by ICT Division of Bangladesh and CSE, BUET. In this workshop Chief guest was Professor Dr. Satya Prasad Majumder (VC, BUET), the workshop president was Professor Dr. Mahmuda Naznin (Head of the Department CSE, BUET), special guests were Dr. Mohammod Kamrul Haque Bhuyan (NCTB) & Dr. M. Kaykobad (Distinguished Professor, Brac University). The organizer was Mohammod Forhad Hosen Bokul (M. Engineering researcher), Supervisor Professor Dr. Abu Sayed Md. Latiful Hoque. In this workshop five colleges have participated they are Rayhan School and College, Dhaka College, Engineering University School & College, Begum Badrunnesa College and Norte Dam College.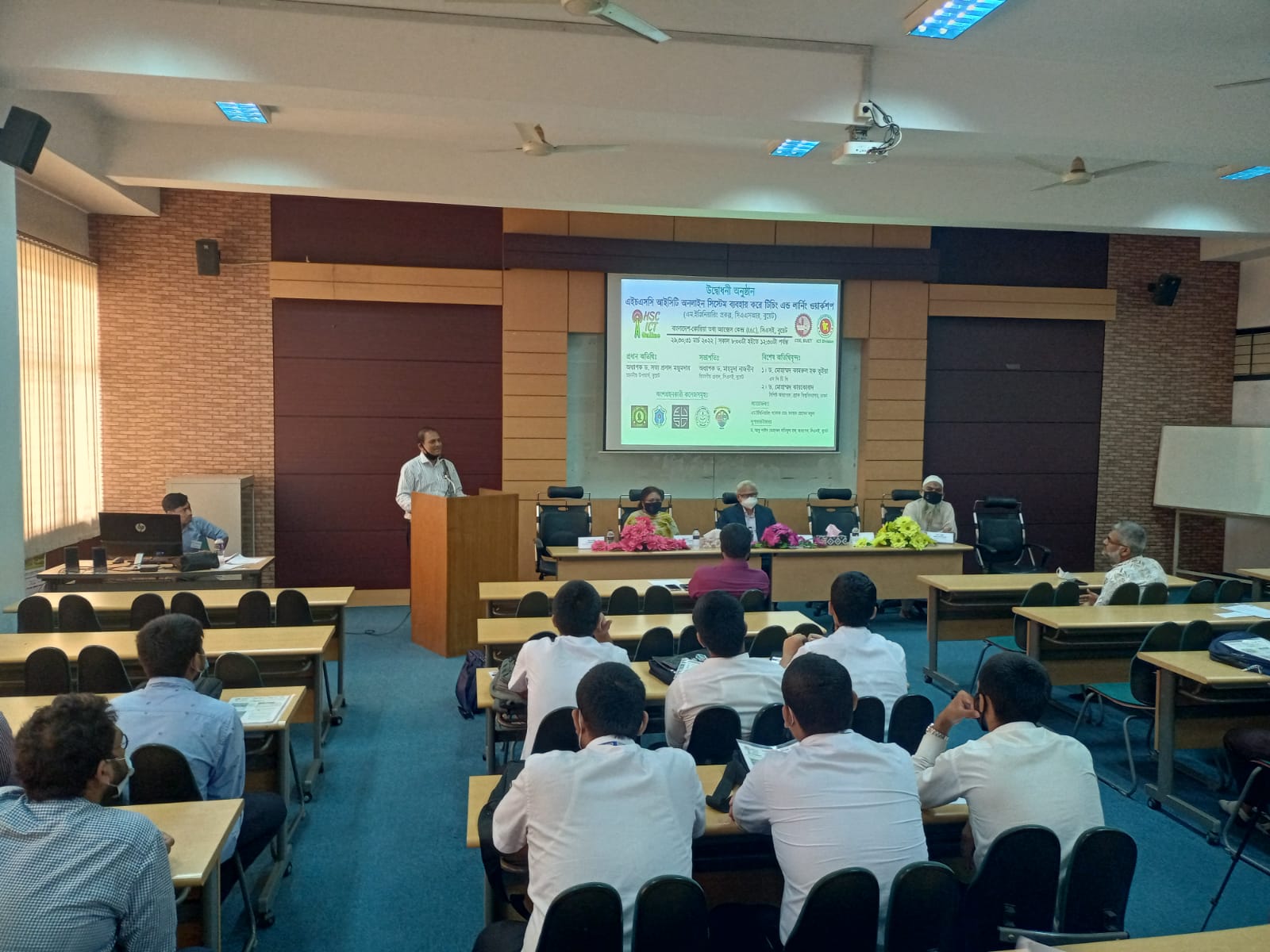 Posted on: [2022-03-29]