BUET at the ACM ICPC World Finals 2007: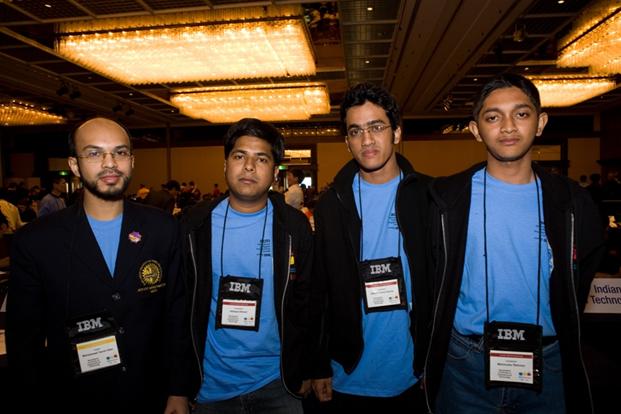 It has been a great honor for BUET to qualify for ACM International Collegiate Programming Contest (ICPC) World Finals for the 10th time in a row. "BUET xC33d" programming team qualified as one of the 88 teams out of over 6,000 teams competing worldwide to participate in the ACM ICPC World Finals 2007 in Tokyo, Japan. The contestants of the BUET team were Istiaque Ahmed, Mohammad Mahmudur Rahman and Sabbir Yousuf Sanny - all being undergraduate students of the university. The coach of the team was Mohammad Tanvir Irfan, Assistant Professor in the Department of Computer Science and Engineering. It may be mentioned that Istiaque Ahmed had the experience of participating in the 2006 World Finals held in the US.
The contest was held on March 15, 2007 at the Crystal Ball Room of Hilton Tokyo Bay. BUET team came up with 2 correct solutions. The team was placed in "Honorable Mention". Had it been the case that the team could solve one more problem, the team would have been placed in the top 40. Nevertheless, it was a sincere and all-out effort by the contestants and they deserve a great applause for taking BUET and Bangladesh, in general, to the most prestigious contest of computer programming in the world.
Posted on: [2007-03-20]